Given how picturesque most wineries are, it's not surprising that they are popular spots for weddings and other private (including corporate) events.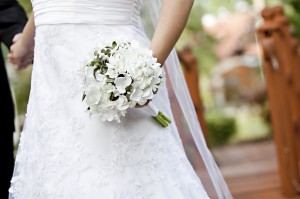 Some Ontario wineries are very wedding focused (Hernder Estates Wines, Legends Estates Winery, Viewpointe Estate Winery, Waupoos Estates Winery, are just a few examples) and have staff who specialize in helping people plan their weddings. Other wineries host weddings and work with bridal parties, planners, caterers, and other suppliers to ensure memorable events.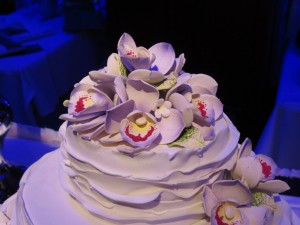 Many wineries host corporate events – everything from tastings to board meetings, luncheons, receptions, dinners and more.
The wineries listed below have all indicated that they host private events. If there's a winery where you'd like to have a special event at, your best bet is to contact the winery and find out what size group they can accommodate, whether they have their own chef, or a preferred list of caterers, and so on.
Aleksander Estate Winery
Aure Wines
Bergeron Estate Winery & Cider Co.
Burning Kiln Winery
By Chadsey's Cairns Winery
Caroline Cellars
Casa-Dea Estates Winery
Cave Spring Cellars
Chateau des Charmes
Colchester Ridge Estate Winery
Colio Estate Winery
Cooper's Hawk Vineyards
Cox Creek Cellars
D'Angelo Vineyards Estate Winery
DiProfio Wines
Georgian Hills Vineyards
Golden Leaf Estate Winery
GreenLane Estate Winery
Hare Wine Company
Hernder Estate Wines
Hillier Creek Estates
Holland Marsh Wineries
Huff Estates Winery
Kacaba Vineyards
Karlo Estates
Keint-he Winery & Vineyards
Konzelmann Estate Winery
Legends Estates Winery
Mastronardi Estate Winery
Mike Weir Wine
Niagara College Teaching Winery
North 42 Degrees Estate Winery
Oxley Estate Winery
Paglione Estate Winery
Palatine Hills Estate Winery
Pelee Island Winery
Pelee Island Winery Pavilion
Peninsula Ridge Estates Winery
Puddicombe Estate Farms & Winery
Quai Du Vin Estate Winery
Rancourt Winery
Ravine Vineyard Estate Winery
Reif Estate Winery
Reimer Vineyards Winery
Ridgepiont Wines
Rockway Vineyards: Golf, Wine, Dine
Rosewood Estates Winery & Meadery
Small Talk Vineyards
Soutbrook Vineyards
Sprucewood Shores
Stratus
Strewn Winery
Sugarbush Vineyards
Terra Cello Winery
The Good Earth Vineyard and Winery
The Grange of Price Edward Vineyard
Thirty Three Vines Winery
Two Sisters Vineyard
Viewpointe Estate Winery
Vineland Estates Winery
Wagner Estate Winery
Waupoos Estates Winery
Westcott Vineyards
Willow Springs Winery