Q – How did you decide what wineries to write about?
I only write about wineries that I've visited because this website is all about curated content, So, I won't write about a winery until I've actually visited it! And, as you can imagine, if I like a place and visit it often, I tend to write about it more…
Q – Do the wineries provide the text?
No. All the information about the wineries is original content I've written. The information is based on my experience as a result of visits to the winery – that's why it's called "curated content" – it isn't just marketing stuff provided by the wineries or the wine industry.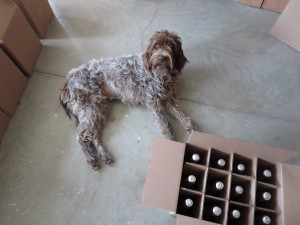 Q – Do wineries pay to be written about (or listed)?
Absolutely not. The Ontario Wineries Guide is not sponsored by any winery, organization, association, or establishment. As a travel writer, from time-to-time I do get invited to events as a member of the press, but any coverage that I give such events is unbiased and uncensored.
Q – Is the information only about wineries in Ontario's well-known wine regions?
No. Since we enjoy exploring Ontario – and we think our App users do too – we don't limit ourselves to the well-known wine regions. In fact, we created a category called "Non-traditional Region" just for such wineries.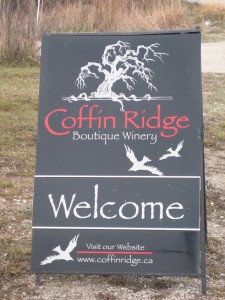 Q – Why don't you use the same wine region names used by Wine Country OntarioTM?
To be honest, I wasn't sure whether the names of the wine regions used by the Wine Council of Ontario (they are the folks behind Wine Country Ontario) are copyrighted and I certainly don't want to confuse anyone or imply any relationship or affiliations with any of the Wine Council's publications.
Q – Is there a best time to visit Ontario wineries?                                           
Yes! The best time is whenever you've got time to enjoy a day in the country. But seriously, there are so many things going on at Ontario wineries all year, it's impossible to say one particular time is best. Some people plan their visit around specific events – like regional festivals or special tastings, dinners, or events offered at individual wineries – and some plan their visits for when they think wineries are less crowded. Honestly – visiting wineries is enjoyable in all seasons.