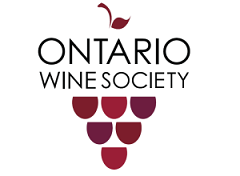 The Ontario Wine Society (OWS) was founded in 1991 as a way for wine enthusiasts to discover, appreciate and support Ontario wines. They have an active schedule of events throughout the year – and throughout the Province – including tastings, dinners, trips to visit wineries, and more.
The society, which is largely volunteer run, has three chapters: London, Niagara, and Windsor-Essex.  Members can attend events put on by any of the chapters.
Membership Has Its Privileges

Joining is easy and inexpensive. Membership is $40 for the first year, and $30 for annual renewals thereafter.  Members also often enjoy reduced rates at events sponsored by other wine societies.
Helping Spread the Word
I'd like to give a personal thanks to the OWS — they have been very helpful in spreading the word about the Ontario Wineries Guide.