For many of us, summer can be pretty hectic – or at least it certainly seems that way. As a result, weekends seem to fill up with visits with friends and family and outdoor activities. If you're like me, you find it pretty unbelievable that we're already into September. Of course, it's not all bad that it's September already — it means vineyards are lush with fruit and grape picking is just around the corner.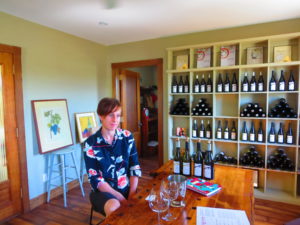 So, on Tuesday I played hooky from work (pretty easy since I work for myself) and a friend and I headed out toward Niagara to stop in at some new wineries that I'd not been to. It was a Tuesday, so I was mindful of the fact that some places – especially newer wineries – might not be open early in the week, but we decided to take our chances.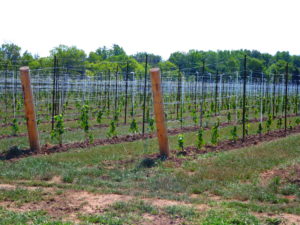 Though I don't usually make an appointment for visits, on our way down I decided to phone 16 Mile Cellar to find out if they were open. The call went into voice mail and I left a quick message saying we're headed down and I wondered if they were open. A few minutes later, I got a call from Regan Kapach, the winemaker, and she welcomed us to stop in.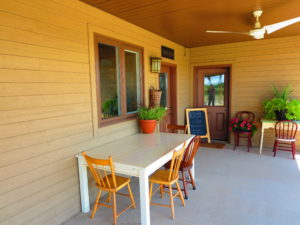 16 Mile Cellars was founded in 2010 but it hasn't been open to the public for too long. It's in Jordan and – as you might guess from the name – it's on the 16 Mile Creek. Regan said that of the 28 acres, about 10 are planted with Vinifera grapes. Though they grow a bit of Geisenheim, they focus on Chardonnay and Pinot Noir. They produce two lines: their basic line is called Rebel – and they have Rebel Chardonnay and Rebel Pinot Noir. Their higher end wines are their Civility Chardonnay and Incivility Pinot Noir.
For a newish winery, they're clearly on a good path. Their 2012 Rebel Chardonnay was the gold medal winner in the 2016 Ontario Wineries Oaked Chardonnay under $20 category.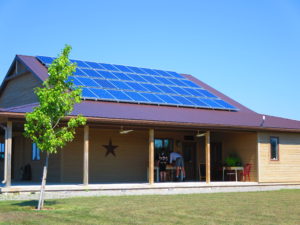 As I said, I rarely make an appointment for tastings. I'm really glad I broke with tradition this time and phoned ahead. It was a real treat to have Regan take us through the tasting. She took over the winemaking in 2013. Thomas Bachelder was consulting for the winery before that. Regan described the winery's production goals and about their plans in terms of using less and less new oak over time. I found it especially interesting that they have established a target of about 12% new oak.
I'll be keeping 16 Mile Cellar on my radar and I'll definitely be stopping in again – to try 2013 and later vintages.
I'll write about a couple of our other stops in subsequent posts.