Though we were unsure what the roads might be like after the snowstorm that swept through on Friday night to Saturday morning, a friend and I had tickets to Mahabharata at the Shaw Festival so we headed out extra early yesterday. The roads had been cleared beautifully – and traffic was almost non-existent, but best of all, the sun shone.
We had planning on stopping by a couple wineries and we were able to stick to the plan. The snow was so fresh I couldn't resist stopping for a quick photo of Peninsula Ridge, as it looked particularly beautiful.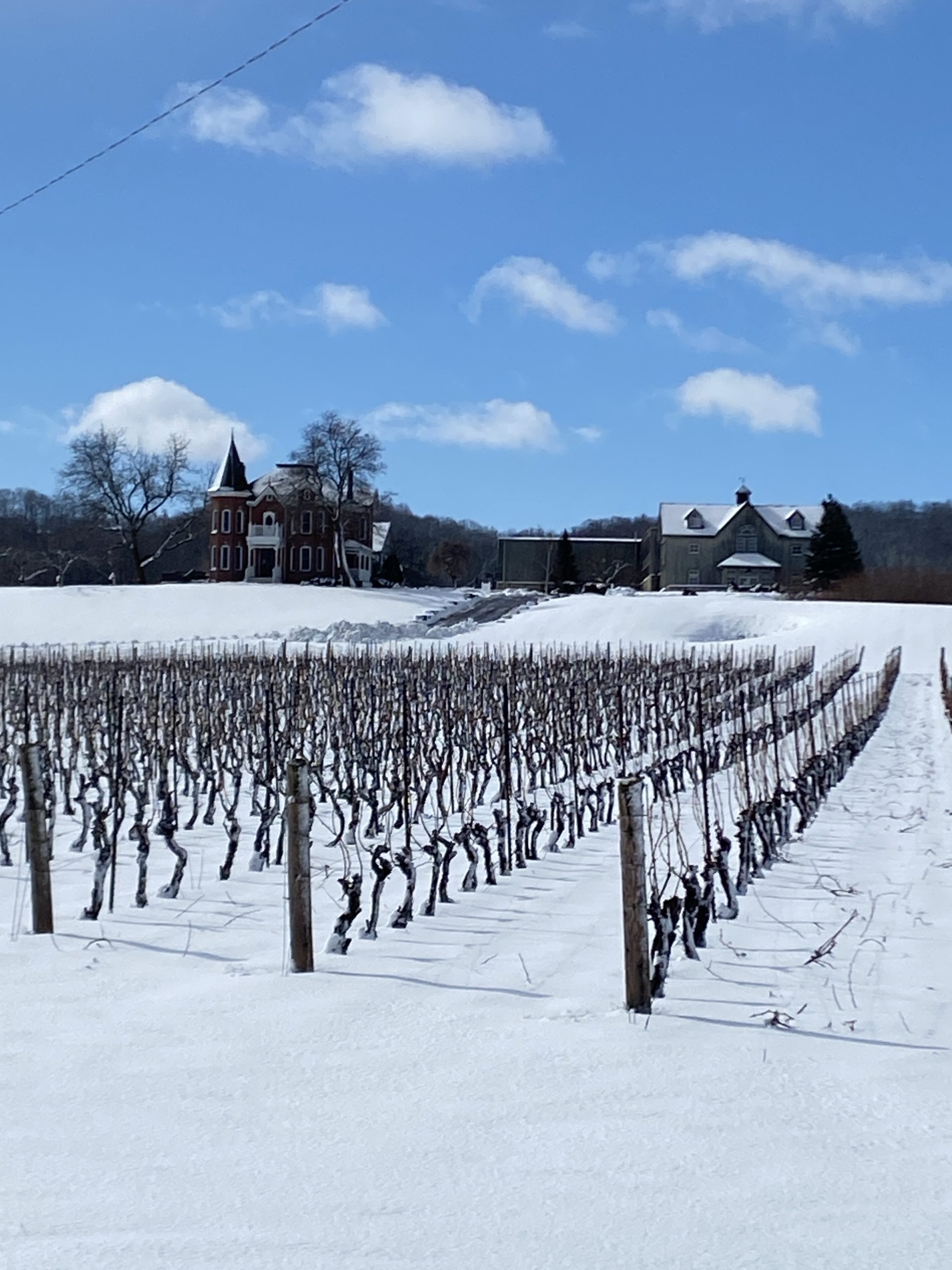 We continued on to Redstone Winery where we shared a flight.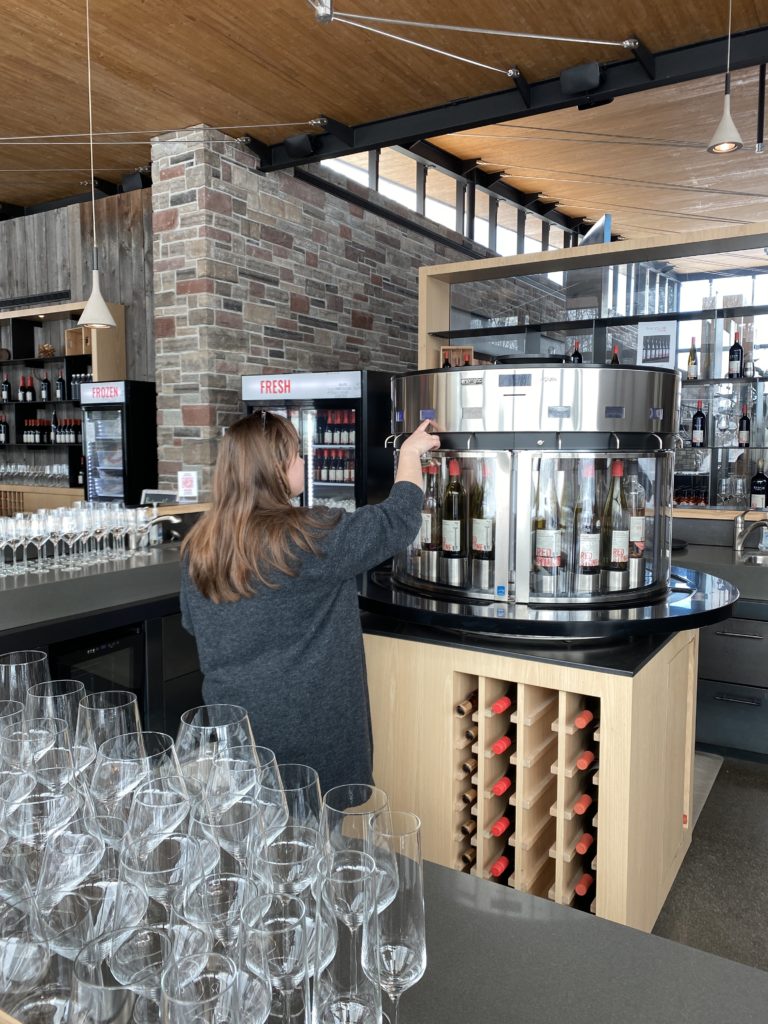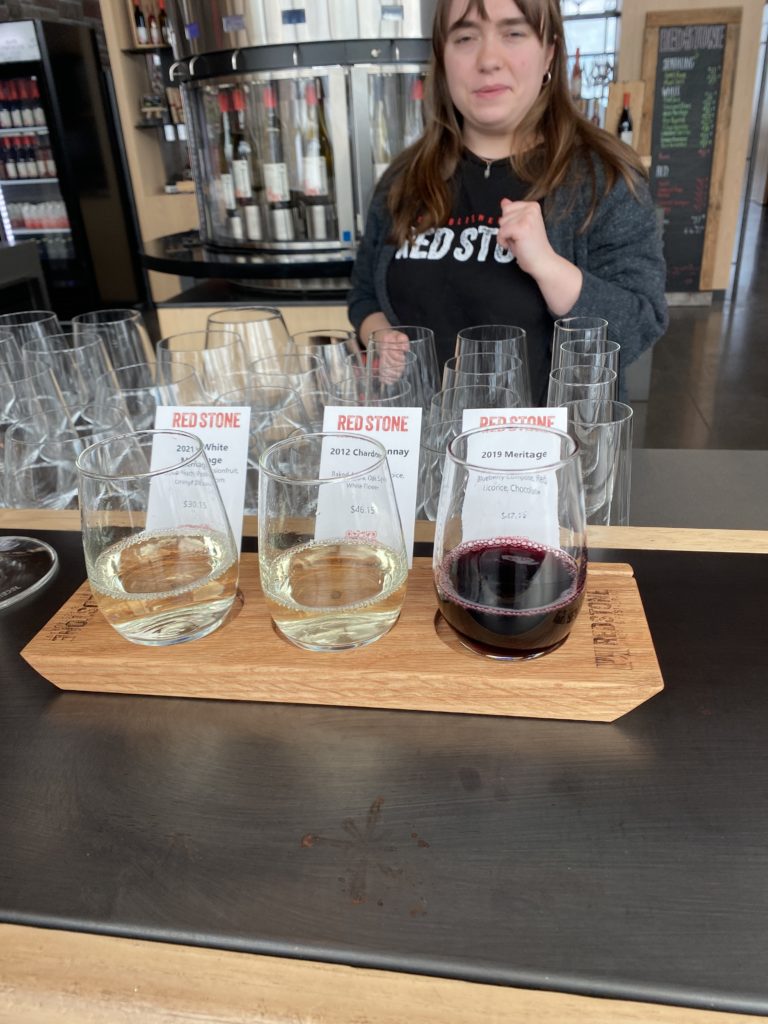 Then on to Domaine Queylus where we shared a flight of four plus a few more. It's been a long time since I stopped at Domaine Queylus and I can't tell you how impressed we were with all the wines we tried – hats off to winemaker Kelly Mason.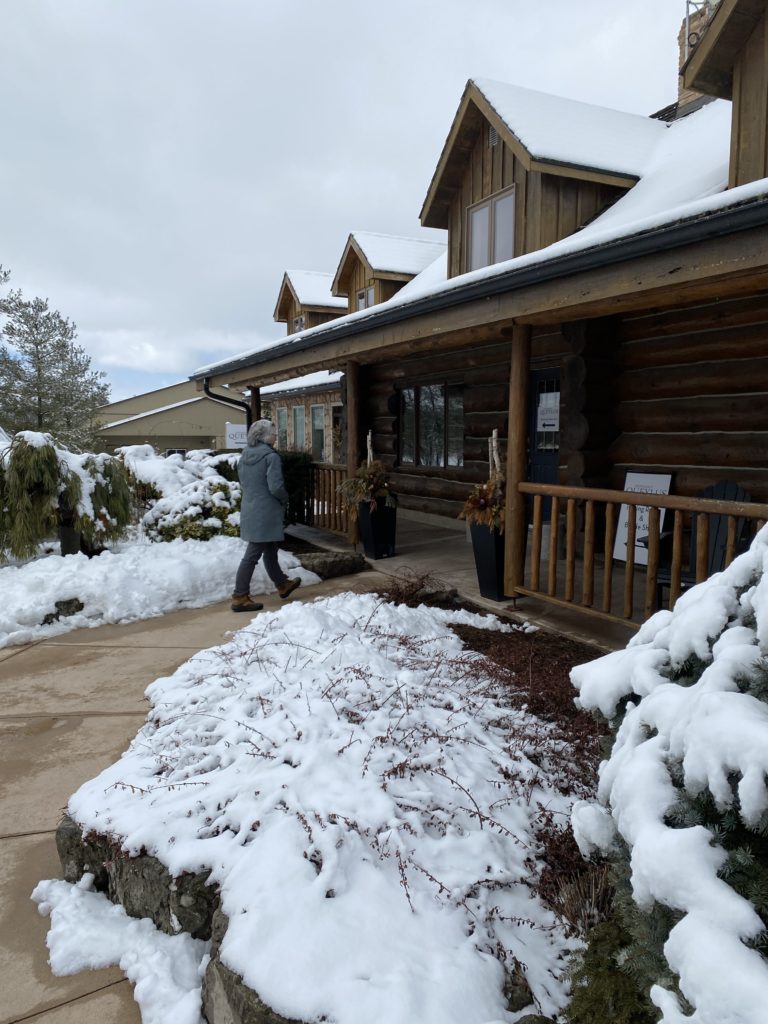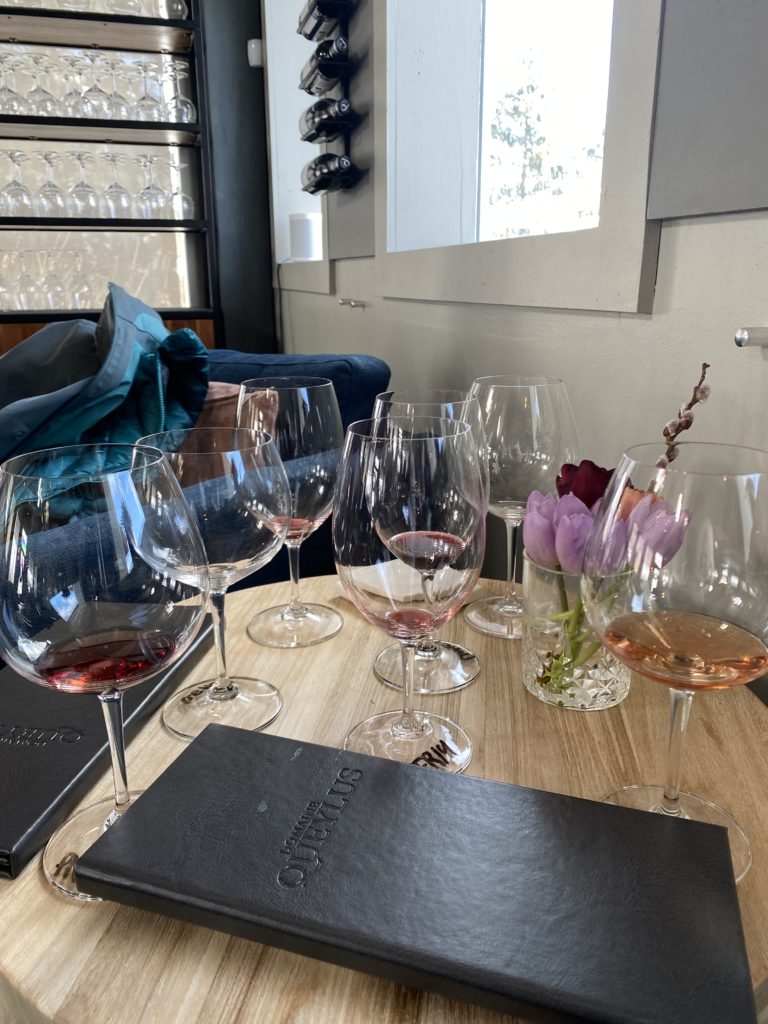 I was also impressed that they have a menu with some light fare that you can enjoy while there. Friends often ask me for recommendations of Niagara region wineries and after our experience yesterday, I'm definitely adding Domaine Queylus to my list of must-try wineries.