If you've been housebound this past week because of the arctic blast that's blanketing much of North America, take heart – the forecast is for milder weather soon. And fortunately, for those who might be anxious to get out and about, the Niagara Icewine Festival kicks off this weekend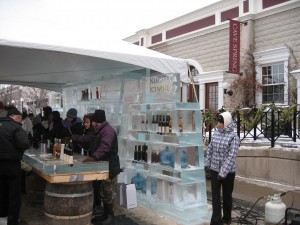 The festival, which features wineries from Niagara and Jordan, is a terrific event that's spread over three weekends: January 11/12, Jan. 18/19 and Jan 25/26. Participating wineries offer food samples that they match with their icewine.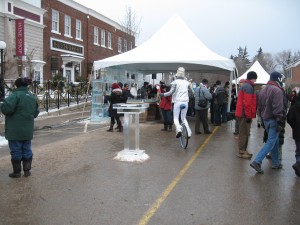 Think block party – ice block, that is. There are ice sculptures and ice bars – and lots of icewine. Just dress warmly and bring a designated driver!
The first weekend centers on Jordan Village. Main Street in the Village becomes an ice sculpture/ice bar pedestrian zone, with numerous Twenty Valley wineries serving.
On the second weekend (Jan. 18/19) the main street in the Town of Niagara-on-the-Lake (Queen Street) holds the Niagara-on-the-Lake Icewine Celebrations. This event features similar festivities, with ice bars and food and icewine served with jazz and other entertainment.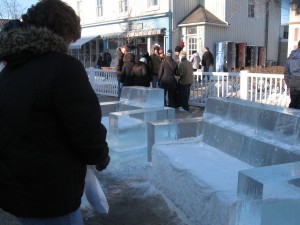 The third weekend (Jan. 25/26) the Courthouse and the shops in the historic town of Niagara-on-the-Lake will be pouring wines from local wineries.