Ontario is piloting a program at Farmers' Markets that allows Ontario wineries to set up booths at local markets to sell their VQA wines. I checked out the Brickworks Market this morning to see what wineries were there and to see how it's going.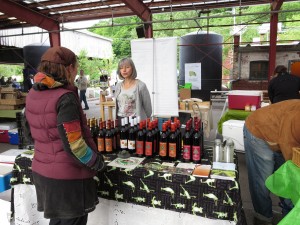 This program is terrific for folks who might be shopping for the freshest ingredients for this weekend's meals (Father's Day BBQ?). As you plan your menu, you can consult with the folks at the winery booths (tables, really) to come up with the perfect food and wine pairing.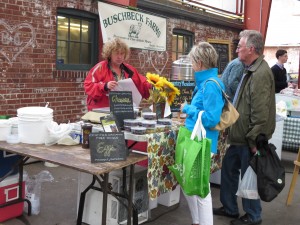 Different wineries are participating in the program at farmers markets across the province.
I'll write more about this pilot program in another posting. For now, here are some photos from this morning…