I'm just putting the finishing touches on over a half-dozen new entries and so the App will be updated in the next few days — so watch for it. Because we use dynamic updating, most updates don't go through the iTunes App store (which means there's less delay).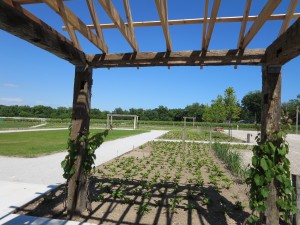 You can always tell that the App information has been updated because the next time you open it you'll be asked if you want to update the content. Then — when you say "yes!" — the new content will download and you'll be up-to-date.
So — keep an eye out in the next few days for the update and let me know what you think!