I'm on the mailing list of many wineries and it was in a July e-mail from Daniel Lenko Estate Winery that I first realized that from time-to-time wineries put their wines on sale – often at very good prices.  (Back in July Daniel Lenko was selling his 2006 unoaked Chardonnay at half off. Clearly he was interested in clearing out that vintage – but who cares the reason!)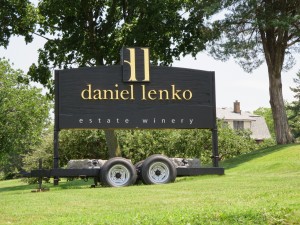 Since then I've noticed many wineries put different stock on sale in their winery boutique – so that's another great reason to actually visit wineries! At the winery you can try before you buy and when items are on sale, you can stock up and save.
I'm writing about this now because I've noticed a lot of wineries seem to be running specials – just in time for the holidays!
So, whether you're interested in building your cellar or you know you'll need some extra bottles on hand for holiday entertaining – find some time to explore Ontario wineries this month – I think you'll find it will pay off!