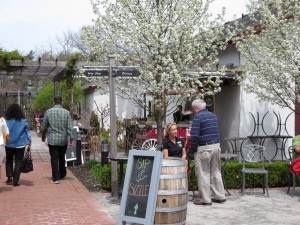 A friend and I were down in Niagara-on-the-Lake (NOL) for Sip & Sizzle yesterday and it was obvious we weren't the only ones who were so happy to finally see the first sings of spring! The weather was lovely – breezy and mainly sunny – and the fruit trees and forsythia have just started to bloom. We stopped at about a half dozen wineries (there are 26 participating in the passport event) and everywhere we went the wineries were hopping – it was SO nice to see.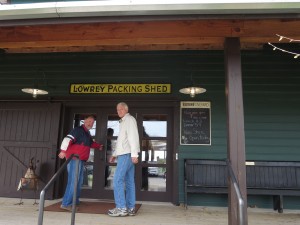 The Sip & Sizzle event was clearly a draw – and rightly so. The food and wine pairings were truly inspiring. At Reif Estate Winery, for example, it was quite amazing how well their 2012 Empress (unoaked) Chardonnay paired with the mussels – if you don't believe how the great pairings of food and wine bring out the best in both – Sip & Sizzle will convince you. (Another one of our favourite combinations was at Ravine Vineyards – they were serving the 2011 Sand and Gravel Cab Franc with a grilled lamb kabob.)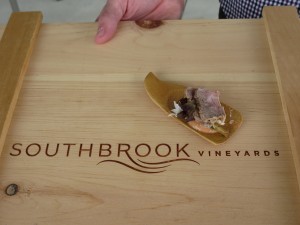 While Sip & Sizzle might have been what brought people out – it was clear that it wasn't just a case of eat and run. People were taking their time to stop and enjoy other wines – sampling different new releases and old favourites. My friend and I also had a wonderful tutored Terroir Tasting at Reif with Archie Hood, one of their resident sommeliers – I'll do a blog posting about that soon (no time today, as it's Mother's Day) – it was so much fun and quite memorable – so stay tuned for that.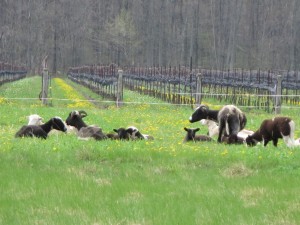 Anyway — if you don't already have Mother's Day plans, or if you're looking for something to enjoy with your Mother – head out to a few wineries, where spring is (finally) in bloom!