A visit to the Welland Canal might not be high on your list of sights to see in-and-around Niagara Falls, but I guarantee it's a side-trip you'll remember every time you see a ship on Lake Ontario.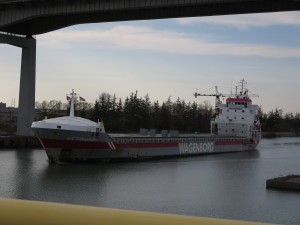 A friend and I were returning to Toronto from a day of visiting wineries recently and we were on a back road when traffic ahead was stopped. We soon realized it was because a bridge across the Welland Canal (which is part of the St. Lawrence Seaway) was being raised to allow a Great Lakes freighter through to the nearby lock.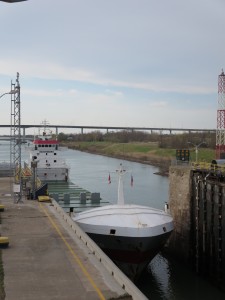 The Canal has eight locks, two of which are accessible to the public – one of them is Lock 3. My friend had never seen a ship go through a lock, so we pulled into the nearby Welland Canals Centre. Having been to the Canals Centre before, I knew it is a terrific place to watch the processes.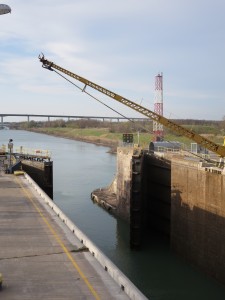 Though you can watch the goings on from the side of the lock, a raised observation deck running almost the length of it lets you watch from 20 feet above. You get a bird's eye view of the process, starting with the massive gate closing behind the ship and then watching the boat float up as the lock fills with water (or disappear down into the lock as the water drains from it). The whole process is amazingly quick, with ships in and out of the lock in about 20 minutes.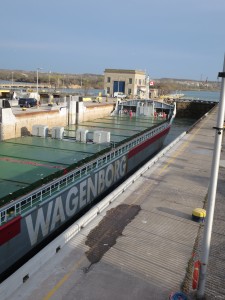 From the observation deck you also get a great view of Port Weller, the entrance to the Canal from Lake Ontario. From that vantage point you're likely to see ships making their way through Locks 1 and 2. During the course of a morning or afternoon it's not unusual to see two or more ships lifted or lowered through Lock 3.
If you've ever seen a ship on Lake Ontario and wondered how it makes its way to Lake Erie, next time you're headed to the wineries in St. Catharines or Niagara-on-the-Lake, you should stop at the Welland Canals Centre.