Though we here in Ontario had Thanksgiving last month — living so close to the U.S. border, it's hard not to take note of the fact that our American friends are celebrating tomorrow.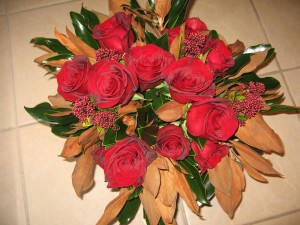 And of course, just as morning follows night, so Black Friday follows Thanksgiving. (For those of you living under a rock, Black Friday is — the bargain hunter's dream day — or 36 hours, given how many stores are opening on Thursday night.)
This week I've gotten more than a flurry of e-mails from Ontario wineries announcing they're jumping on the band wagon and offering Black Friday specials themselves. Some are offering discounts on certain wines, others are offering mix-and-match cases or half-cases — and many are offering free shipping. And I say, why not!
So, if you're planning your holiday parties — Friday (and in some cases they're extending the specials through the weekend) is a good day to go on-line and check out some of the deals being offered by Ontario wineries in honour of Black Friday.