Sunday a friend and I headed to Niagara-on-the-Lake for Sip & Sizzle. It was a beautiful day and I had the list of participating wineries and a bit of a plan about which we might stop at.
My friend picked me up at 11:30 and we headed out. From here it normally takes just under an hour to get to the NOL region. A few exits after we hopped on the expressway, we saw a sign warning of slow traffic. My friend's GPS traffic monitor concurred – but we continued on, thinking that it was just some minor slow-down. After all – it was a Sunday afternoon. Well, traffic didn't let up. If anything, it increased – a lot – the further we went.
As we crawled along, I suggested that we alter our plan and instead of going to NOL, we hit some of the wineries that are closer to Toronto. My friend didn't really realize that there are wineries en route to NOL, so he was fine with my suggestion.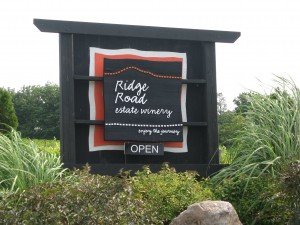 We got off the QEW (the main highway) at Fifty Road. We follow the wonderfully curvy road (lots of hairpin turns – it's one of the routes ideal for motorcycles, though I should warn you that it's a bit of a rough road) to the top of the Escarpment to Ridge Road Estate Winery. (Look for their signs and you'll find it no problem.)
It's a lovely spot, high up on the top of the Escarpment. They had a $3 Flight & Bite sample. The flight included their 2013 Intersection, which is a Viognier-Chardonnay blend paired with a rosemary shortbread, their 2014 Riesling, paired with aged cheddar on a rice cracker, and their 2011 Call Me a Cab, which is red blend. It was the perfect way to de-stress after two hours (YES, 2 hours!!) in the car.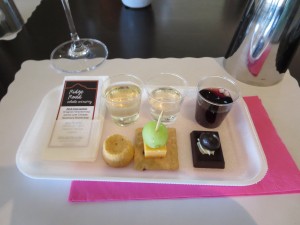 From there we headed back down the hill to Highway 8 (that's the road that curves along the bottom of the escarpment – it's lovely) to a Leaning Post Wines. Ilya Senchuk and his wife Nadia just opened last summer. They were hosting a wedding celebration in a tent out back – but they tasting room was open and Ilya and Ryan were pouring and happy to tell us about their wines.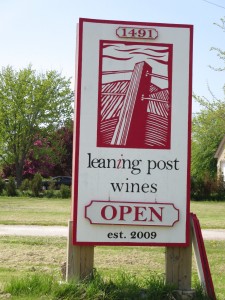 The Senchuks have planted their own grapes, but they've been a virtual winery for a while with grapes from other vineyards. One of the things I loved about their wines is that they specify which vineyard they sourced the wines from. We tried two of their whites – both of which are from the Foxcroft vineyard: their 2013 Riesling and The Fifty, which Ryan described as an "unoaked, oaked Chardonnay".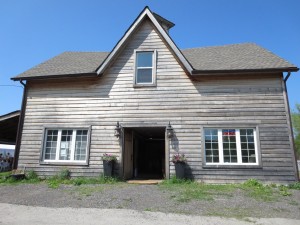 They also had three Pinot Noirs – a 2011 and 2012 from grapes from the Lowrey Vineyard (the vineyard tended by Wes Lowrey of Five Rows Craft Wine) and a 2012 from McNally Vineyard. The opportunity to taste the same variety from different years and different vineyards is a great treat! It is very interesting to taste the two Lowrey's from different years (2012 being the more spectacular year in Niagara) and then compare it to the 2012 McNally. The McNally was our favourite and my friend brought home a bottle (I didn't drop any hints about sharing it with me sometime… but I've got my fingers crossed). I left with a bottle of The Fifty, which I'm putting away for an afternoon with some other friends who I think will really enjoy it.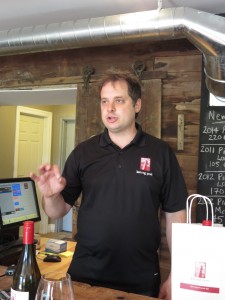 From there we continued along Hwy 8 to Peninsula Ridge. We were hoping that their restaurant was still serving – but they had stopped serving brunch at 3 and we were there closer to 4. We did, however, try some wines and, though I was very disappointed with their 2008 Fume Blanc, we loved their 2012 Syrah and my friend took some of that home too. After that, since it was already late, we called it a day and headed home.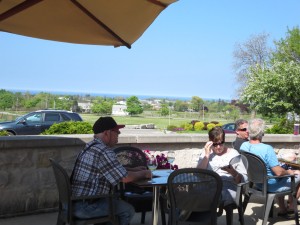 Driving home I realized that despite the fact that the traffic was horrendous and we didn't make it to our originally planned destination – we had a terrific day. In fact, the day really was the epitome of what exploring Ontario wine country is all about: getting off the main roads and following the signs and simply stopping in at a few wineries and trying the wines!