On a recent visit to Southbrook Vineyards I asked Ann Sperling, Director, Winemaking and Viticulture, about how the harsh winter of 2014 impacted Southbrook's spring pruning.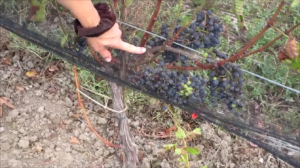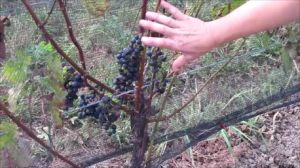 She explained that, in general, they pruned pretty heavily. Their theory is that they wanted to ensure that the vines had as much energy as possible, so that they'd be healthy in years to come.
That said, they also experimented a bit. They did pruning trials where they pruned the same variety in different ways to see if different pruning methods have an impact on the vines next year and years to come. In the example she showed us, on one row they left one cane and a couple of spurs. In the next row (of the same variety), the pruned leaving only spurs.  They'll be taking notes regarding yield and other things and comparing the results of the differently pruned vines – making the vineyard – well, a living lab.
Here's a video of Ann explaining two of the techniques used on one variety and the different result at this point – September 2014.